Women Who Carry Their Baskets
In praise of women who carry their own basket. The purpose of this page is honoring women who make choices regarding their lives and live by them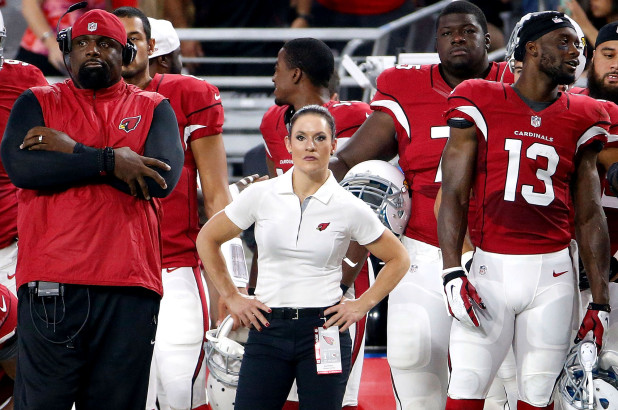 As all of us who have been associated with professional football know, it is a male domain. However, that is changing thanks to Jennifer Welter. Jennifer is the first female to coach an NFL team. In 2015, she was hired to be a preseason linebacker coach for the Arizona Cardinals. She did not last through the entire season, but she broke the coaching barrier, and made it on to the field as something other than a trainer, water carrier, or cheerleader.
Ms. Welter also played in several women's professional and semi-professional football leagues over a fourteen year span. In 2010 and 2013, she was a gold medal winning member of Team USA at the International Federation of American Football's Women World championships. In 2014, she became the second woman to play a position other than kicker or placekick-holder on a men's professional football team.
While Ms. Welter does not coach or play football today, she has made it possible for other young women to contemplate doing so. As she has said, "The door is now open for other women to go through and for little girls to grow up knowing what they are capable of." Her actions and ambitions have erased a constraint unknown to men. The basket she has carried has begun to level the NFL playing field.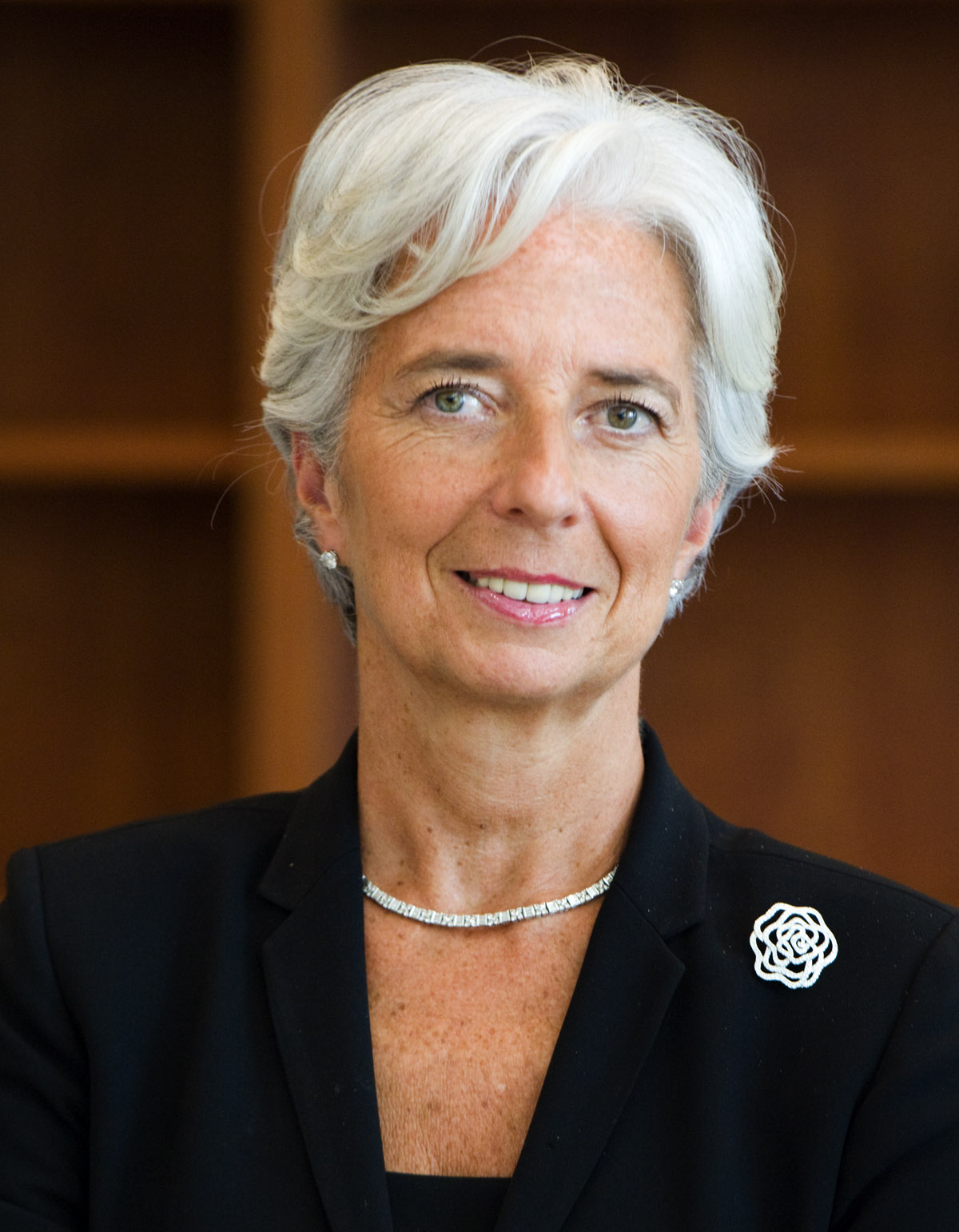 Christine Lagarde is currently serving her second term as managing director of the International Monetary Fund (IMF). She is the first woman to ever hold that position. In 2017, Forbes Magazine ranked her number 8 on the World's Most Powerful Women list. Prior to that she was the first woman to become a finance minister for a G-8 economy and the first woman to chair the law firm Baker & McKenzie. In 2009, the Financial Times chose her as the best finance minister in Europe.
Ms. Lagarde was raised in comfort and relative privilege. However, as she assumed the position as head of the IMF, the European economies were suffering through a debt crisis of their own making. Nonetheless, the IMF stepped in and put real money on the table to back stop various governments and economies. This was a bold move that expanded the mission of the IMF beyond its original mandate. At the same time, Ms. Lagarde was like a disciplined parent, clearly articulating that government reform was necessary in order to secure continuing IMF support. She later broke with the European establishment with her calls for debt relief for Greece.
In short, Ms. Lagarde has made hard choices regarding when and how to expand the IMF mandate, and when and how to back away from collective participation. She has forcefully and clearly articulated the expectations of the IMF in a time of crisis. She has been a model of steady female leadership, and has done it with style. She has unapologetically been both firm and flexible with expect to the responsibilities of the basket she carries.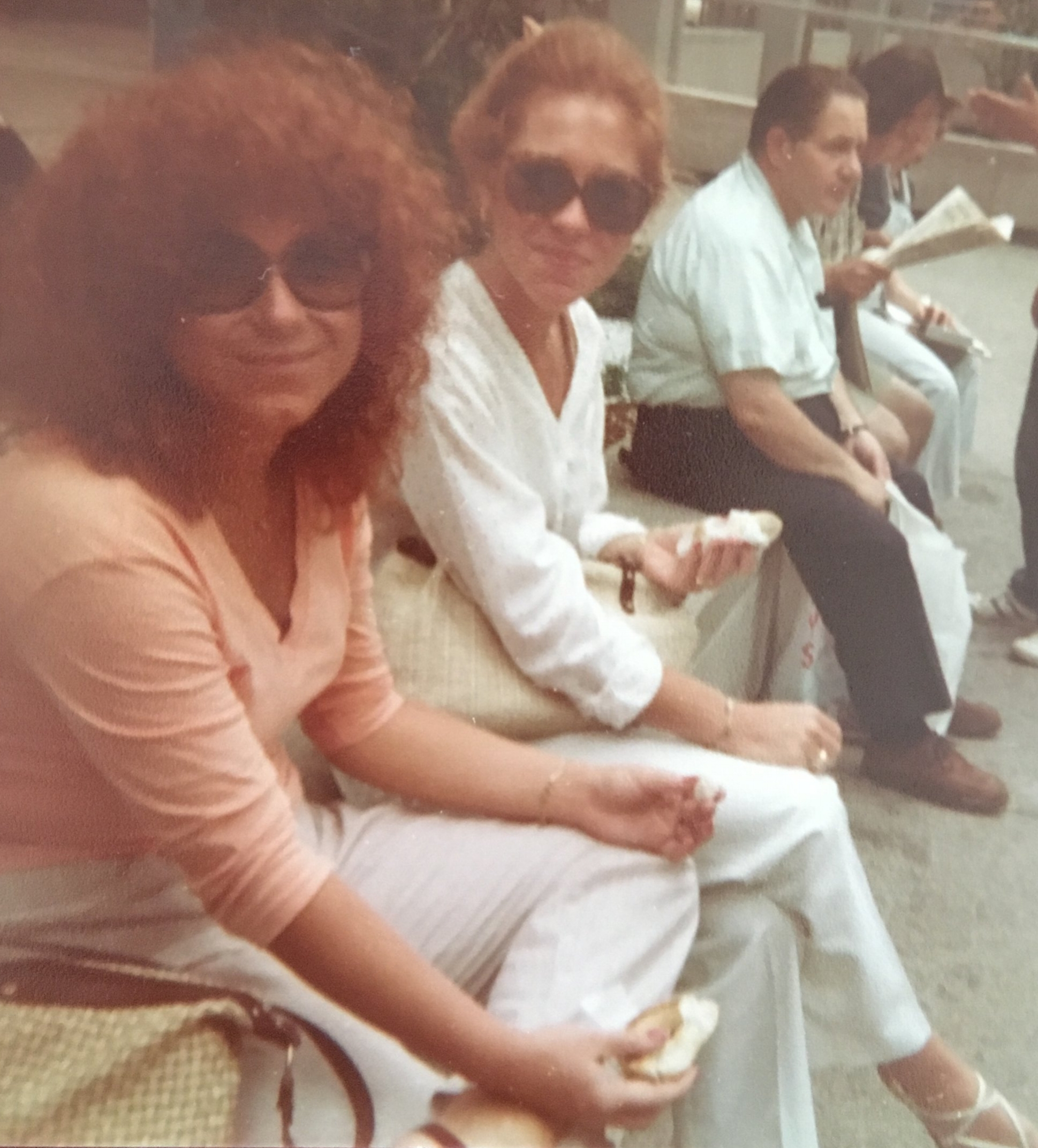 My mother, Paula Leachman, is a woman who has always carried her own basket. By that what I mean is, she is a woman who has made a series of choices regarding her life, and has lived by them. She did this when times were good and it was easy, and she did this when times were hard. In particular, she made the choice at 18 to marry my dad. She chose him and that was that, as she would say. She signed on to a vagabond life in football; orchestrating over 13 major moves; raising 3 children alone for half of every year; handling all of the banking and finances; dealing with all of the educational issues; and, even dressing my dad due to his horrible taste.
But the heaviest basket she has carried was my father's decline from Chronic Traumatic Encephalopathy (CTE). That decline started early (in the mid 1990s), when my father was in his early 60s, and progressed slowly over 18 years, until my dad's death in 2012. My mother covered for him in the early years. She taught him to read again when he lost that function. She made sure he was clean, and shaved, and properly dressed. She made sure he was well taken care of in the nursing home. She made sure he was fed every day even if it required 2 hours to get that job done. She made sure we, his family, always honored him and held him close. She loved him until the end and made sure we did too.
Pauli Murray (Anna Pauline Murray) lived from 1910-1985. She was an American civil rights activist, a women's rights activist, a lawyer, a poet, a writer, an academic, an Episcopal priest. She was the first woman in her law school class at Howard. She was the first African American to earn a doctor of juridical science of law from Yale. She was the first woman to be ordained as an Episcopal priest. She was the first black deputy attorney general for the state of California. She was The National Council of Negro Women's woman of the year in 1945. Mademoiselle named her their woman of the year in 1947. She was the co-founder of the National Organization for Women. She was an advocate for women and minorities all of her life.
Pauli Murray called out the NAACP for sexism. She refused to be denied an education, a profession, or a voice in the the national dialog on race and sexism. She refused to dress in a feminine manner and accept a traditional role. She preferred women and relationships in which she was the "man." She never hid her preferences or her intellect. She never accepted less than
what she deserved without a fight. And, over time her faith in herself and her abilities earned her respect, and a place in history. She carried her own non-traditional basket with moxie.
Nancy Tuttle May is my friend and mentor. She is a woman who came of age in the early 1960s. As such, she fulfilled all of the traditional expectations of a daughter of the South; college graduation, marriage, motherhood. But she went beyond the short list by supporting her husband through graduate school, and then leaving him to strike out as an artist, all the while raising in two young girls.
Nancy started her career as an artist in 1970. She sold her first painting in 1971 while still married. She honed her craft and sales techniques by doing sidewalk art shows part-time, while heading up a neurosurgery lab. Eventually her talent and drive lead to National Endowment for the Arts grants, artist in residence awards, and the Durham Women of Achievement Silver Medallion award, among others. Her work can be seen in such venues as Duke University Medical Center, Weatherspoon Gallery, The Breakers Hotel in Palm Beach and American Airlines Admirals Club.
From the moment Nancy dedicated her future to art and raising her two girls, Nancy carried the basket SHE had chosen, rather than the basket society and family thrust into her hands. She did it with a sense of freedom and purpose. She did it with a song on her lips, and vibrant colors on canvas. She did it with kids in tow, and skeptics all around. She did it by herself, in spite of her family, and because she wanted her two daughters to know what it means to truly carry your own basket. She did it quite simply, because she could not do otherwise.
Madeline Albright is a woman I only know from the media—that about her, and that which she has produced. In 1997 she became the first female Secretary of State. In 1993 she became the first woman Ambassador to the U.N. But before those things, she did a number of other impressive things. In the mid 1950s she earned a full scholarship to Wellesley College. She graduated from there in 1957, and went to work in journalism. In 1975, she earned a ph.d. In political science form Columbia. During the 1970s and 1980s Madeline served in a variety of advisory roles for an array of democratic candidates. At the same time she was working as an academic at the Woodrow Wilson Center, followed by a position at Georgetown University. She was holding a demanding academic position, advising on foreign policy and raising three young daughters as a single parent, after her husband left her for another woman.
Throughout her career Ms. Albright has sought to tell truth to power. She has continually spoken and written about the role of the press in democracy, what is required for leadership in the modern world, and the role of the U.S. in the world. She has sounded the alarm in her new book Fascism: A Warning regarding authoritarianism and the suppression of opposition in democratic systems. She has carried her basket of professionalism, honesty, and integrity in a climate that is increasingly hostile to the truth. She has continues to speak her truth with courage and conviction.
Ruth Bader Ginsberg is a woman who has carried her history and her basket with grace and dedication. She was raised in a working class neighborhood in Brooklyn in a family who prized education and hard work. Ruth's graduation from Cornell in 1954 at the top of her class was the embodiment of her family's ethic.
After her graduation Ruth married her husband Martin and two years later they both enrolled in Harvard Law. She was one of eight women in a class of 500. Ruth was balancing mothering with law school when Martin developed cancer. Ruth took on the job of being his note taker for his law classes while continuing her own, and managing their young daughter. When Martin graduated and took a job with a New York law firm, Ruth transferred to Columbia. She graduated from Columbia Law School in 1959, first in her class.
Ms. Ginsberg clerked before joining the faculty of Rutgers University. She then moved to Columbia where she became the first tenured woman law professor. In the 1970's she served as director for the Women's Rights Project for the ACLU. In 1980, she was appointed by Jimmy Carter to the U.S. Appeals Court. In 1993, she was appointed by Bill Clinton to the U.S. Supreme Court. She continues to serve with grace and restraint to this day.
Ruth Bader Ginsberg has been carrying the basket of gender equality, worker rights, and separation of church and state for over two decades. Consistently she has been a voice of honest restraint from the left. She has supported the working class, the uninsured, the immigrant, and minorities throughout her tenure on the courts. She has called out colleagues and public figures for their lack of civility and compassion. She continues to do these things even though she is now 85, has had her own battle with cancer, and is surely ready to rest.
Linda Kornberg is another mentor and friend of mine. She is woman who married young, produced four children early, supported her husband with secretarial services (until he became successful enough to hire someone to do the job), and became an independent business woman. When her youngest child was five, she opened her first retail store, a contemporary fine art and craft gallery. A few years later, she partnered with a friend and expanded into women's clothing. Both stores thrived.
Eventually Linda brought her partner out. The clothing store morphed into a shop offering both men and women's clothing, shoes, beauty and makeup items and services, and a small restaurant and wine bar. This full service shopping concept took off. At the same time her children were growing up, her marriage was unraveling, and her volunteerism was consuming more and more time.
Linda decide to embrace loss and change; divorcing her husband, selling the full service store, gently supporting her children's launch into adulthood, and expanding her community engagement. She moved into the second half of her life with confidence and moxie. She crafted a life for herself that was rich in friendships and family, filled with tasteful art and interesting travel, splendidly alive with intellectual stimulation, financially secure, and meaningful in its impact in the community.
She carries her own basket, and has now for decades.
Everyone knows Serena Williams. She has been ranked the number one woman's tennis player on eight separate occasions between 2002 and 2018. Ms. Williams holds 39 major titles and has been the most recent player to hold all four Grand Slam titles at once. She is only the third tennis player to achieve this distinction twice. In 2018, she was the winner of the Laureus Sport Woman of the Year. In 2016 and 2017 she was the highest paid female athlete in the world. In 2015, she was Sports Illustrated's Person of the Year. This list goes on and on.
However, the reason Serena makes my list of women who carry their basket is because in 2017 she became pregnant with her first child. She played through her early pregnancy to win the Australian Open, and then withdrew for the season. She had a easy pregnancy but difficult delivery; so difficult in fact that she almost died. She also suffered from post partum depression. She shared her story with people everywhere, helping to diminish the the stigma associated with pregnancy and depression.
Ms. Williams returned to the game of professional tennis in 2018. In so doing, she set an example for top female athletes everywhere regarding the ability to balance personal goals with professional success. Moreover, at her match in the U.S. Open, she (in my view) correctly called out the Chair Umpire for sexism. She refused to be counted out, chastised, scolded, and penalized without a fight. She stood up for women everywhere who every day face expectations and treatment that differs from men!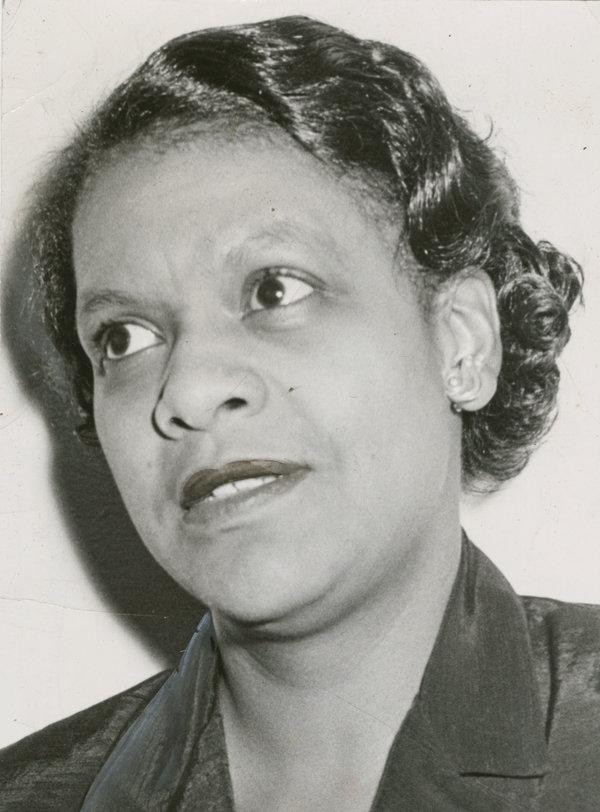 Eunice Carter was born in 1899 in Atlanta, Georgia to activist parents. Her parents were the original founders of the black division of the YMCA. She went on to be the second woman to graduate Smith College in four years with both a bachelor's and master's degree. She proceeded to enroll in Fordham University Law School, and graduate from there in 1932.
After graduating law school, Eunice established her own law practice. A few years later she joined the New York prosecutor's office which was under the direction of Thomas Dewey. She was a diligent worker and thoughtful legal mind. Nonetheless, she was paid less than her white peers, and passed over for a prestigious judicial appointment, as well as routine promotions. During this time Eunice became active in the Pan African Congress of the U.N. Over the years she served on a number of U.N. Committees devoted to improving the status of all women.
Eunice's enduring legacy, however, it the fact that she spearheaded the legal strategy that led to the successful conviction of Lucky Luciano. Mr. Luciano was the first mafia figure to be successfully prosecuted for anything other than tax evasion. Eunice's insight was that the mafia was heavily involved in the prostitution business. By following the money from street prostitution and flophouses to Mafia members and bosses, she was able to link Mr. Luciano to illegal activity, thereby securing a conviction.
Eunice carried her briefcase into an all white court, and impressed them with her attention to detail and her novel approach. For all women everywhere, Eunice blazed a professional and personal path that laid the foundation for today's working women.
Bernice Sandler earned a bachelor's degree in psychology in 1948. Two years later she earned a master's degree in the same field. Two years after that she married her husband Jerrold Sandler, and proceeded to produce 2 daughters in two year intervals. During this time she worked on, and ultimately earned, a Ph. D. in education (awarded in 1968). After earning her degree she was denied a full time teaching position at the university level because "she was just a woman who went back to school." In another case she was denied an academic job because "she came on too strong for a woman."
As a child Bernice had always wanted to do things that boys could do, but she was denied participation. So, she became a woman's advocate. By 1971 she was serving as the deputy director of the Women's Action Program within the Department of Health and Human Services. That same year she became the Director of the Project on the Status of Woman. She served in that capacity for two decades. Over that time she consulted extensively with colleges and universities on their admission policies and the assimilation of women into the campus community. In addition, she became the chair of the National Advisory Council on the Status of Women in 1975, an associate in the Women's Institute for the Freedom of the Press in 1977, and following her retirement from the director position, she served as a senior associate at the Center for Women Policy Studies in Washington, D.C. Over her professional career she wrote three books and earned numerous awards.
But, Bernice's most important contribution was filing a class action lawsuit in 1970 in conjunction with the Women's Action Equity League. Over the years she would file more than 250 complaints against numerous institutes of higher learning with respect to their treatment of women. In her preparatory research, she discovered that President Johnson had signed legislation that barred organizations with federal contracts from discriminating on the basis of sex. She used this information and her collaboration with Representative Edith Green on congressional hearings on discrimination in higher education to lay the foundation the legislation that would become Title IX. That legislation required that male and female students be given equal access to college admissions, resources, and financial assistance. It prohibited sexual harassment. Later, it was extended to add equal opportunities with respect to athletics.
Bernice's tireless advocacy on the behalf of women was the bag she carried all of her professional life. Over the years her load was diminished, but never was she able to put down her bag entirely. She noted at the end of her life, that while women had come far, they still had further to travel with respect to the issue of gender equality.